Key Features
Fine pitch
Long travel
Mounting options
General Purpose Probes Product Line
Non-Replaceable probes – Epoxy mount
20 mil (0.51 mm)
Replaceable probe
A-S

A-A-S

C-S
E-S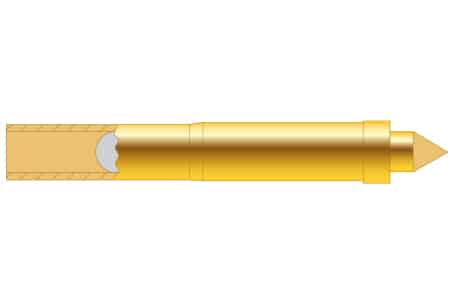 F-S

G-S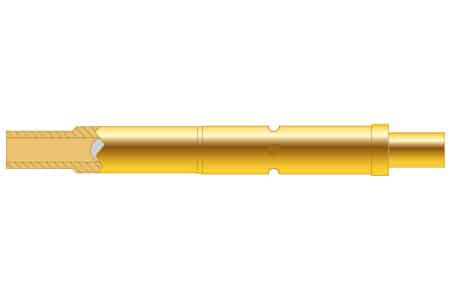 P2447-1W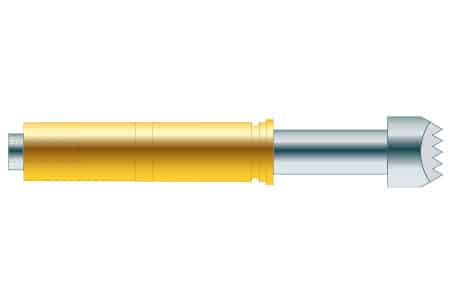 P2532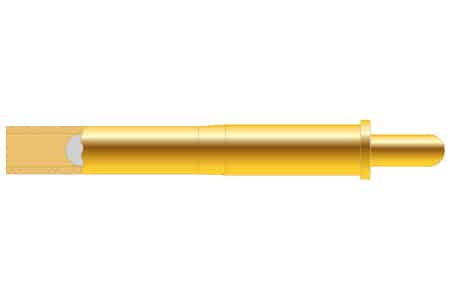 P2550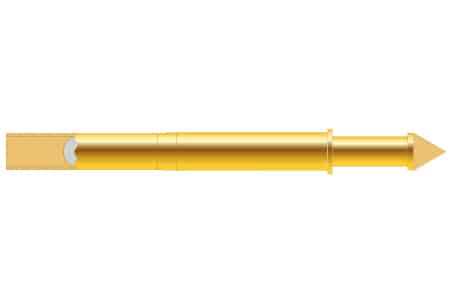 P2662A
P2662B

P2663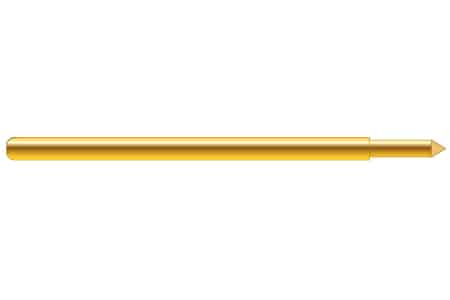 P2664

P2665
P2757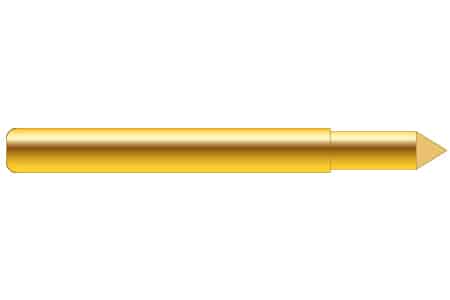 Everett Charles Technologies General Purpose  Spring Probe contact solutions are designed for high volume testing and feature the industry-proven Pylon line. General-purpose probes are offered in both replaceable and non-replaceable options.
Replaceable options are configured through the use of a mating receptacle permanently mounted into a retaining plate or retaining block via a "press-ring" or knurl. Typical probe retention is achieved by detents in the receptacle or additionally with a "Pylon" bend in the probe itself to prevent an anti walkout. General-purpose probes are used for typical automotive board test, burn-in test, and standard continuity test applications.
General-purpose non-replaceable probes are designed for industrial applications where typical probe life meets or exceeds those of the end-use product. They are typically located inside the end product where probe replacement is impossible or end product damage would occur. A non-replacement probe is designed to be permanently fixed in the retention plate and not removed without breaking the electrical connection of damaging the retention plate.
The rugged pylon line utilizes a full diameter bias ball the results in stable electrical performance at any compression. They are an ideal solution for any industrial test applications requiring the lowest resistance, high current and shock and vibration.
High performance probes for a wide range of industrial test applications
Best yield
Best cost of test
Proven durability